Sri Sarada Math, Pune, Maharastra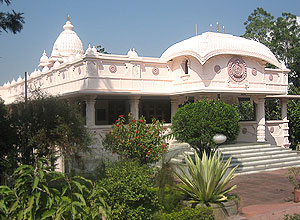 Started in February 1975 in its own premises, the centre conducts the following activities: 

Weekly religious classes and other cultural activities and occasional retreats.
Regular worship of Sri Ramakrishna, Sri Sarada Devi and Swami Vivekananda and daily Aratrika.
Ramnam Sankirtan on every Ekadasi and Bhajans on Ganesh Chaturthi; celebration of birthdays of Sri Ramakrishna, Sri Sarada Devi, Swami Vivekananda and other spiritual teachers.
| | |
| --- | --- |
| | |
| Pre-Primary & Primary School | Secondary School |
Free school for underprivileged children with pre-primary and primary classes.
Free study hall for college students.
| | |
| --- | --- |
| | |
| Free Study Hall | Free Clinic |
Charitable homoeopathic clinic.
Welfare activities: Distribution of clothes, books, food and medicines among the needy, and stipends etc. to needy students also Financial aid is given for house repair, surgery etc. The students of the Tailoring Class and Adult School receive tiffin and other necessities. Eye camps are conducted and cataract operations are done free of charge and spectacles are also given free.
The centre maintains a small library with books in different languages.
A beautiful new shrine and prayer hall was dedicated in November 2000.
Sri Sarada Math
114, Parvati Vithalwadi Road
Pune - 411030
Phones: 91-20-2425 1993 / 2425 1247
e-mail:  punesaradamath@gmail.com
If you want peace of mind, do not find fault with others. Rather learn to see your own faults. Make the whole world your own. No one is a stranger, my child; this is your own.